Bring The Magic of Music To Your Holiday Event
Beautiful ancient carols, exotic international melodies, familiar tunes, and delicious harmonies – The Philosopher's Tones will thrill you and your guests with our festive costuming, rich sound, and engaging performances. As seen at the National Harbor tree-lighting and at Camden Yards/Orioles Park Halfway to Christmas event, we make four people sound like a glorious choir.
Quintet Demo
Quartet Demo
Trio Demo
Our extensive repertoire of holiday music will delight your guests. The gorgeous harmonies will engage you and your guests in the holiday spirit of joy and peace. Additionally, we customize our number to fit your needs. We can perform as a duo, trio, quartet, or quintet, or as our full group, for your special occasion.
New Group Members
We welcome three new members this year: Cathy Thorpe, Charles Parris, and Gregory Stuart.
We had the honor of singing on the main stage at the Macy's DC Holiday Window Unveiling Celebration.
Enjoy a snippet from our performance at the Macy's in Holiday Window Unveiling Event
Here's a silly version of our ending of the 12 Days of Christmas
You can relax and enjoy the music knowing that we will bring an engaging and beautiful performance to your holiday event.
We will enrich your corporate events as featured entertainers. Or, you might want to see us strolling along lanes with Santa and his elves, at your holiday tree lighting, or private party at your Washington DC, Maryland, or local Virginia event.
Here we are singing about a reindeer and his nose at one of our favorite yearly events in Alexandria, VA.
Our new favorite carol, the Puerto Rican, "Pastores a Belén." (And Mother Nature gifted us with snow.)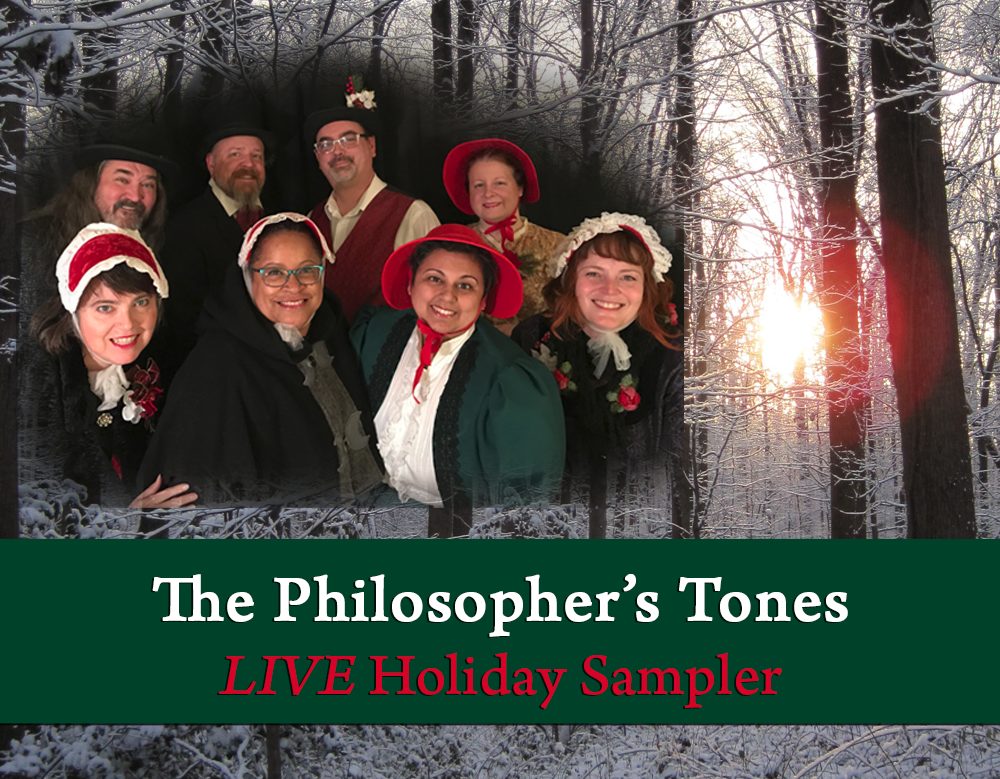 Take us home with you. We have a LIVE Holiday Song Sampler. And you can only get it here!